HardwoodflooingTALK is the most informative forum on the web when it comes to consumers looking for unbiased hardwood flooring related information. We are not a general forum where armchair enthusiasts hang out and try to offer advice. Our focus is on hardwood flooring only, whose panel members have experience in the industry that goes into decades and sometimes generations.
We Offer Consumer Advice
Have a question about a product? While there are literally hundreds out there today, our members have very good first hand experience with major well known brands and a good number of their product lines.
We're Also Friendly - Moderators Keep It Fun
Unlike other message boards on the web, we monitor ours 24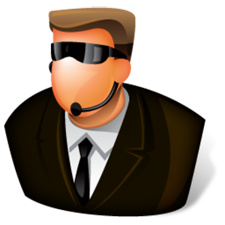 hours a day seven days a week. This eliminates all the riff raff many of us see across the web. It also provides a friendly atmosphere because we do not tolerate flame throwers, or those that have no idea how to act on online forums.
If in doubt of how to interact on our forum, or you are a newcomer that likes to read rules first check them out here.
Have Photos To Share?
We have a place for them and a friendly upload section, but there is a limit on size. Sorry, you'll have to read the specifics on this.
Problems?
Like many that visit our forum, it's mostly about a problem they've encountered with a new floor installation or finish job. We have a separate forum exclusively for your concerns called; "Yikes! I Have Problems."
Installer or Finisher Just Starting Out?
You will want to invest in knowledge. The National Wood Flooring Association offers educational classes throughout the year in several cities throughout the USA. Learn more about their basic introductory school with this video.